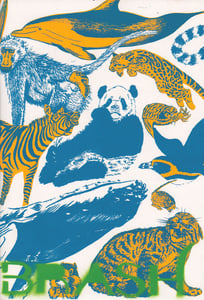 £

5.00
Screen printed cover. Contents printed using xerox and risograph (CMYK colour)
Issue 4 features Science Skateboards, Lucy Adams, Olivia Skalkos, Skateboard Religion, BMT, Craig Questions, Horse Zine plus more...
All proceeds of Brash Zine go to Brash Skate and Create.
We are currently in the process of printing more copies. Apologies for any inconvenience.